Mini Practice Report: I did my full practice on M/Tu/Th, went to Bikram Yoga on Wednesday and enjoyed a Primary-only Saturday. Friday was my day off, since Sunday was a Moon Day.
I'm gradually adding the jumps back into my vinyasas. After months of stepping-forward-stepping-back, I had forgotten how much *work* it is to jump around. Sheesh! It makes me SWEAT! Amusingly, it appears that I've forgotten how to jump. The ol' muscle memory isn't kicking in very well at all. I might have to watch tutorials on YouTube to regain the gist.
I did a few easy dropbacks to the futon this week. I've also been holding Urdhva Dhanurasana for a loooooong time (I'm up to eight long breaths), since I can't really deepen it any other way without brushing past the edge of sensation in my shoulder.
I've been waking up incrementally earlier all week in preparation for a return to a crack-of-dawn schedule. It worked. Today, when I was supposed to be having a lie-in, I was wide-eyed awake at 6 a.m. Drat!
Tomorrow, I'll wake at 5:45 with intention: I'm returning to a Shala for the first time in seven months. Another Astanga teacher has taken over the old Shala Central space for a four month stint (the old teachers moved to another location).
I love this room, with its east-facing windows, shiny wood floors and sweet energy. I've studied with this particular teacher once too, when she was teaching at Shala South.
She's not authorised by Command Central which allows her to be more flexible in her approach. She's more alignment oriented than most Mysore teachers I've studied with and less fussy about the nitty gritty rules of Traditional Astanga (but open to traditionalists practising in her room).
Currenlty, she's the only Mysore teacher in this city who will allow me to practice my Intermediate poses, so when I found out she was starting a morning Mysore, in a space I already love, I was pretty chuffed. I have a feeling I'll also be able to sneak in a few of the third series arm balances I've been playing with too. Maybe even get some tips!
She's promised to help me with my backbends.
The best part about this room is that it's in my neighbourhood, easy commuting distance via public transit and 10 minutes away if I ride my bike. I'll call it 'Shala Local'.
I'm going to have to stop naming the shalas of my city after the cardinal directions because there are getting to be too many of them! I think this is a *good* thing. We need more shalas, more variety. Shala Local is filling a niche: Mysore for people who aren't exactly sticking to the rules.
I like it!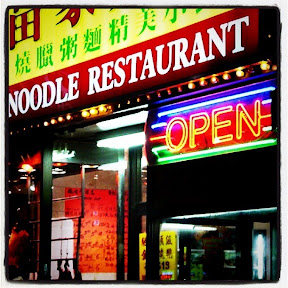 - Posted using BlogPress from my iPad