I haven't been doing a very good job of writing short, concise posts, have I? Here's one.
Beyond the daily intensity of Pincha Mayurasana, I have a lot going on. My hard drive crashed this week, but my glass is half full: I'm seizing this opportunity to start fresh and clean. I replaced the drive, restored my data from backups and all is well (almost done!). It's been time consuming, but kind of fun.
Cat sitting season is in full swing! I'm visiting with two lovely kitties twice a day and I absolutely *heart* them. The gray one loves belly rubs, the brown one likes to play. I'm having a ball tending them.
Those LBH poses are rocking my body boat. The left hip has always been my 'tight' side. There's been a shift - the right side is tighter. Over the past few days, I've been receiving intensely deep adjustments in Eka Pada, especially on the right side. Agony, but the good kind.
Tomorrow: Primary Series and hopefully, a long, satisfying nap.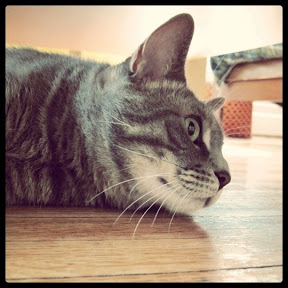 Love!!!
- Posted using BlogPress from my iPad