Wow. I believe that was the HOTTEST hot class I've ever attended.
On Friday nights, Hot Central holds a special community class by $5 donation. The room is packed, so I'm sure they make pretty good money on the deal. Pine Nut teaches it and I really enjoy his personality and the way he delivers the dialogue, so it's a sweet deal all around.
But it's *crowded*. And very, very hot. I actually had to sit down one or two times (I chose times when Pine was explaining something so I wouldn't miss any postures). And I drank my entire bottle of water (usually I only get through half). The dude in front of me had a water bottle the size of mine that he was topping it up from a HUGE litre jug of water. At point, I actually thought of asking him for a top-up on mine. :-D
But I had a good class, which I kind of expected, given that it was in the evening. My body was much more open. Holy hang back! I think I was almost horizontal to the floor during the standing backbend! During the pre-class preliminaries, I did three long Urdhva Dhanurasana and they were feeling pretty good! Hot class = easy backbends?
I'm planning to come to this Bikram class regularly and eventually start coming to the Wednesday class too. It balances out my Astanga practice nicely.
On the way to class, one of my neighbours gifted me with a gianormous chocolate bar. She couldn't remember how old the bar was, so there's a chance it might not be good (I have a feeling it's not). But still, it was worth the taking.
One KG of chocolate! This is remarkable on so many levels. Here are a few of them:
-I didn't know that chocolate bars of this size actually EXISTED! Somehow, my world a brighter place, knowing that.
-Someone gave her this GIANT chocolate bar and just she *gave it away* to someone else. Who gives away chocolate? What kind of crazy is that? Oh yeah, right...the kind of crazy I like!
-She had this thing sitting around her apartment for who-knows-how-long and she never once cracked it open. She just let it sit there, unopened and unloved. In my world, a big chocolate bar like that would have lasted a week, tops.
-And the timing: She gave it to me right before the new moon. You can see where this is going, right? My LH is next week. IT'S LIKE MY PMS WON THE LOTTERY!
Here's what's not remarkable: That I would eagerly accept this clearly non-vegan item. I think we've established that I'm a lousy vegan. I cheat regularly when it comes to certain baked goods and if I'm given food, I'll usually eat it (though I draw the line firmly at animal flesh and all the food I prepare at home is vegan).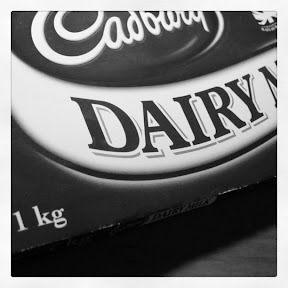 As I sat down to write this entry, I received an email from one of my young students, a 9-year-old. She's currently working on dropbacks and going though many of the same challenges and pitfalls I experienced when I was learning them, including her latest challenge, the mighty *headwhomp* (I shared
Susan's
mantra with her: "STRAIGHT ARMS!").
She does yoga every day at home, because I told her that if she practised regularly, she would enjoy yoga more and make steady progress. She occasionally sends me a progress report at the weekend. This is what she wrote:
I am having so much trouble with my back drops you can not believe it, I just am having so much trouble getting my hands down on to the floor I know I have to PRACTICE!
Yup! :-) Practice and all is coming. Especially when you're working on 'back drops'. And 'up stands'. *ahem*
Lately, I've been allowing Princess Fur to come up on the bed with me for cuddles at night. Then she pretends to be asleep so I won't ask her to move. Here she is, peeking at me though a half-closed eyes. She isn't fooling anyone, but seems to get her own way nonetheless.
- Posted using BlogPress from my iPad