After my post on Monday, I received a handful of comments on the blog. Some were warm and supportive, others were critical but fair, and there was one - just one - that was abusive, petty and meanspirited.
I know what you're thinking: I got off pretty easy, and you're probably right.
I shouldn't have let it bother me, but clearly I'm not making as much progress on the old 'don't-take-things-personally' Samskara as I should be. I don't get a lot of hate mail. The comment deeply hurt me, particularly since (though it was written 'anonymously') I knew exactly who wrote it.
I've been hunkered down, mulling this whole thing over. For a day or two, I was pretty sure I would shut down the blog. Between my practice and teaching, I really don't have the energy for this kind of drama. I considered blogging privately. I flirted around with the idea of writing about cheesy 70s television, or Cute Things Princess Fur Does.
But I have a feeling that's not what you, the 500+ readers who quietly surf and absorb and lurk without judgement, are here for. You're here to read about yoga. And that's what I forgot about in all the mental static around the Rude Comment. All of you outnumber 'anonymous' by a wide, wide margin and I've found friendship and a genuine sense of connection in the 'Cybershala.'
And as isolated as I was feeling, I was reminded that I'm no longer in this alone. My teacher not only reads my blog, but she and her partner are unconditionally supportive of my writing. They've made it clear that I can blog freely about my practice, both the positive and the negative. They trust me to be fair and honest in my writing.
Many of my shalamates read too. A few have blogs of their own. I'm realising that I'm in a very different place than I was a year ago when I was practising at Shala Central.
But I think I need to make something clear to all of you who read this: My practice has changed a LOT in the past few months and I'm no longer doing what could be described as a 'traditional' practice. One of you remarked about my split: 'That's not the way it's done.' I know that. I'm doing things differently and I'm comfortable with that.
For the time being, you can expect to read about a practice that's more 'criminal' than 'traditional'. This shouldn't be a great shock to anyone, it's pretty much been the way I've always rolled. Think about it: I 'gave' myself the Primary Series, in its entirety, learned from books and DVDs. I've always used props and preparation poses in my home practice (and I know some of you do too!).
I should probably mention that when I visit a traditional room, I'll always respect the rules of the teacher. During my recent visit with DR at Shala North, I practised the Primary Series from start to finish with no embellishments or added poses. It's a privelege to be a visitor in a Mysore room and I'll always honour that.
I had an entire post composed in my head about dogma, but the bottom line is, we're all grown-ups and we get to choose our yoga practice. If we're smart about it, we choose a practice that makes us stronger, keeps us safe from injury and - this is an important point - helps us to become kinder, more loving, compassionate people. If a more dogmatic practice does that for you, terrific! It wasn't doing it for me, so I'm making a different choice.
I don't knock anyone for thinking differently, I just don't support a fundmentalist attitude with holier-than-thou ashtangis going around attacking others for lacking 'purity' in their practice or warning of dire consequences if others don't follow 'the rules.'
Someone implied that by taking Intermediate Series before standing up from a backbend, I was endangering myself. I'm not worried. I've been practising yoga in the lineage of Krishnamarcharya (Iyengar yoga, classical Hatha, Anusara and Astanga) for close to 16 years. I've been doing most of these postures 'out of sequence' for a long time. I think I'll be fine.
There are many, many ways to practise yoga. I don't believe there's one 'right way'. I'm finding the 'right way' for me. If that resonates with you, keep reading.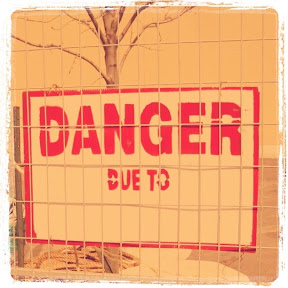 - Posted using BlogPress from my iPad